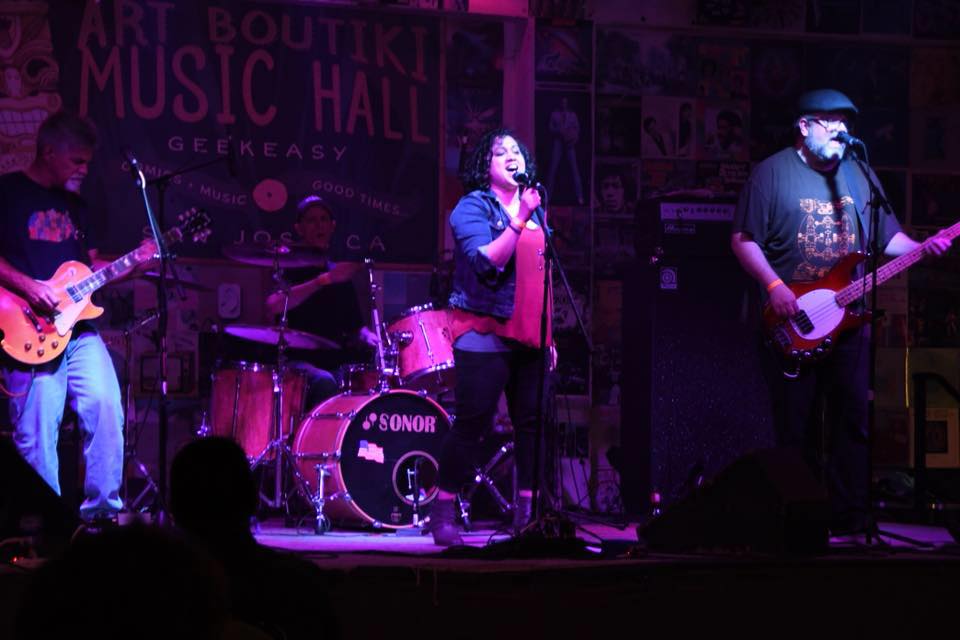 At least 90% of the shows I played in 2019 were booked through relationships I have with other musicians. Not promoters. Not booking agents. Not venues. Other musicians.
Yet there are still musicians I meet on a regular basis who treat other musicians as competitors instead of potential collaborators. You know the ones. They sit next to you during the opening band's set and lean over to you only to criticize something—their sound, their stage presence, their gear. They sound like they are trying to convince themselves that their own band won't be "outshined" by the opening act.
The reality is that musicians need to support each other now more than ever. Unless you are battling for a slot on the Billboard Top 100 or participating in a Battle of the Bands, there's no need for competition between musicians—especially those located in your own community. My golden rule of music is treat other artists how I want to be treated. Here are some things I do to support my fellow local musicians.
Collaborate
Record/perform a song together: As a huge music fan, one of my favorite things to listen to is a collaboration between local musicians (shout out to these South Bay queens who are masters of collaboration). There is something special when two or more artists with their own unique sounds and world-views come together to create something new. Not only is this fun, but it also provides an opportunity to cross-promote to each other's fans. When I see one of my favorite artists collaborate with someone on a new track, I immediately follow that other artist on All the Things. When artists reach out to me with collaboration opportunities, I hardly ever turn them down. Just in the last year, I've sat in on sets with Audio Terrorist and Jeff August Ego Trip, produced music with KALIB, and even recorded a Beatles cover with one of my neighbors.
Share bills: As I said at the beginning of this post, 90% of my gigs come from my network of local musicians (thanks, Pope Joan's Flying Yogis!). And when I get a gig, I always try to offer to fill the bill with artists in my network to return the favor. Sharing bills is another great way to support local bands, build my network, and cross-promote to each other's fans as we promote the show (make sure to tag the other bands in all my social media!).
Support
Go to shows: I'm always asking my friends and family to attend my shows (many of whom are also musicians). Why should I expect them to show up for me if I don't show up for them? I try to get out there and cheer for local musicians, chat with them before and after the show, visit their merch table, buy them a drink, and if they have a tip jar, tip them! I arrive early to catch the opening acts (which are almost always new local artists I can add to my network) and I stay as long as I can. If I'm performing, I always stick around and watch every set (no packing up and leaving when my set is done!).
Buy things: Merch and music sales are an important source of income for artists. Again, why should I expect people to pay hard-earned money for my stuff if I'm not willing to do the same. I try and support local artists by purchasing things from them—t-shirts, hats, vinyl, CDs, digital downloads, stickers, and more. Whenever possible, I'll purchase from their Bandcamp page, where I can pay more than the asking price for an item. And I always purchase music for artists with whom I've shared a bill.
Follow them on All the Things: We all know how important social media and streaming is to marketing our music. I'm constantly asking my online friends to like, share, comment, watch, or listen, so I try and do the same for local musicians. I'll even try and hype them up on my own social media pages whenever I can do so without looking like a stalker. One of my favorite side effects of this is that all my social media feeds are now dominated by music-related posts and the political bullshit has been significantly toned down.
Whenever I find myself wondering what I can do to support artists in my community, all I have to do is imagine the kind of support I'd love to see from my friends, family, and fans. Even the smallest act of kindness can go a long way in giving these fellow musicians a well-deserved boost of confidence to continue making great music and putting it out there–making the world a better place one dive bar set at a time.